There is a groundswell of regeneration activity across the city of Wolverhampton with £3.7 billion of investment on site or in the pipeline. Here are just some of the recent examples of investment in the city. Keep up to date with all of the latest developments by visiting the Invest Wolverhampton website at: www.investwolverhampton.com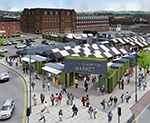 Striking image showcases new city centre market
A vibrant image showcasing what Wolverhampton's new city centre market will look like has been released. It comes on the back of the planning application being submitted for the new Southside site, fronting Cleveland Street.
Read More
---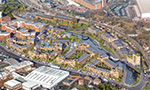 City centre Canalside living vision goes on show at MIPIM
A new vision for canalside living in the heart of the City of Wolverhampton has been revealed at MIPIM in Cannes. City of Wolverhampton Council is working with the Canal & River Trust, Homes and Communities Agency (HCA), Network Rail, and the West Midlands Combined Authority in the Canalside Delivery Partnership to develop the city centre's canalside area.
Read More
---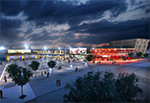 Stunning new view of city centre Westside development
City of Wolverhampton Council has revealed at MIPIM a stunning new artist's impression showcasing Urban & Civic's £55 million Westside development. Enabling works are currently underway on the leisure-led mixed use scheme at the heart of the city centre, and strong demand from occupiers means construction on the first phase remains on track to start in early 2018.
Read More
---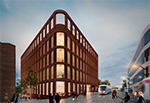 Eye-catching i9 designs unveiled at MIPIM as part of Masterplan
Exciting new images of plans to dramatically change the face of the City of Wolverhampton have today been unveiled at international property show, MIPIM. City of Wolverhampton Council's Strategic Director for Place, Tim Johnson, announced Glenn Howells Architects as the winners of the city's Interchange design competition.
Read More
---
---