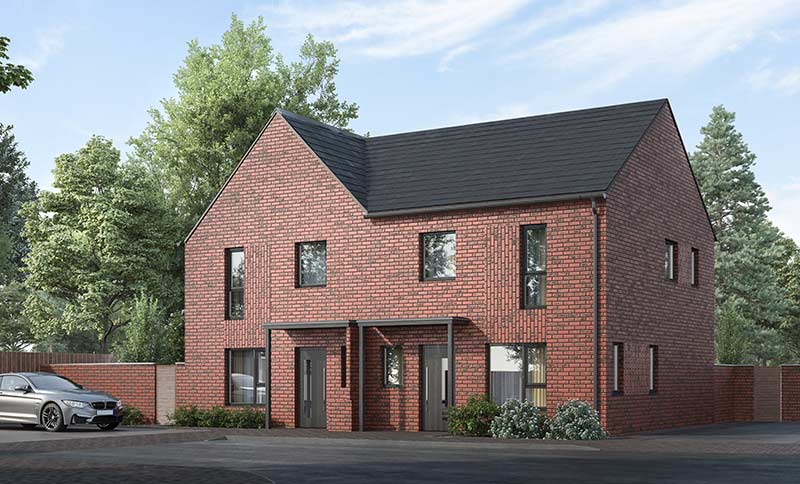 WV Living has been given the green light to build new homes on the site of a former council-owned care home.
Demolition of Merry Hill House took place in 2017 and planning permission has now been granted to build a mixture of 13 properties in its place.
Planning applications have also been submitted for a further two sites at Warstones Resource Centre in Penn, and Woden Resource Centre in Wednesfield.
The sites will include two, three and four-bedroom houses - and for the first time - one-bedroom bungalows.
A contractor is expected to be appointed in July with the first houses completed towards the end of 2020.
Councillor Peter Bilson, City of Wolverhampton Council Deputy Leader and Cabinet Member for City Assets and Housing, said: "This is an exciting opportunity to create much needed new homes in the city.
"WV Living is working hard on providing high-quality homes for all. Listening to feedback from customers – this includes bungalows for the first time at two of the three sites.
"These developments are part of the wider plans to regenerate the city and increase the number of affordable homes."
The names of the new developments have been chosen to reflect connections to the local area.
'Leasowes Farm', formerly Merry Hill House, 'The Glade', formerly Warstones House and 'Vicarage View', formerly Woden Community Resource Centre.
A total of 49 properties are outlined across the three sites, consisting of six one-bedroom semi-detached bungalows, nine two-bedroom semi-detached houses, 21 three-bedroom semi-detached houses, nine three-bedroom detached houses and four four-bedroom detached houses.
Five affordable homes and five shared-ownership properties are also part of the plans.
The five types of houses – The Beech, The Oak, The Elm, The Willow, and The Maple – have been named after trees as a nod to Warstones Resource Centre, which was formally a glade.
WV Living are undertaking a programme to build 1,000 homes over five years, constructing new homes to help meet the high demand in the city. For more information on each of the developments or to register an interest visit wvliving.co.uk.