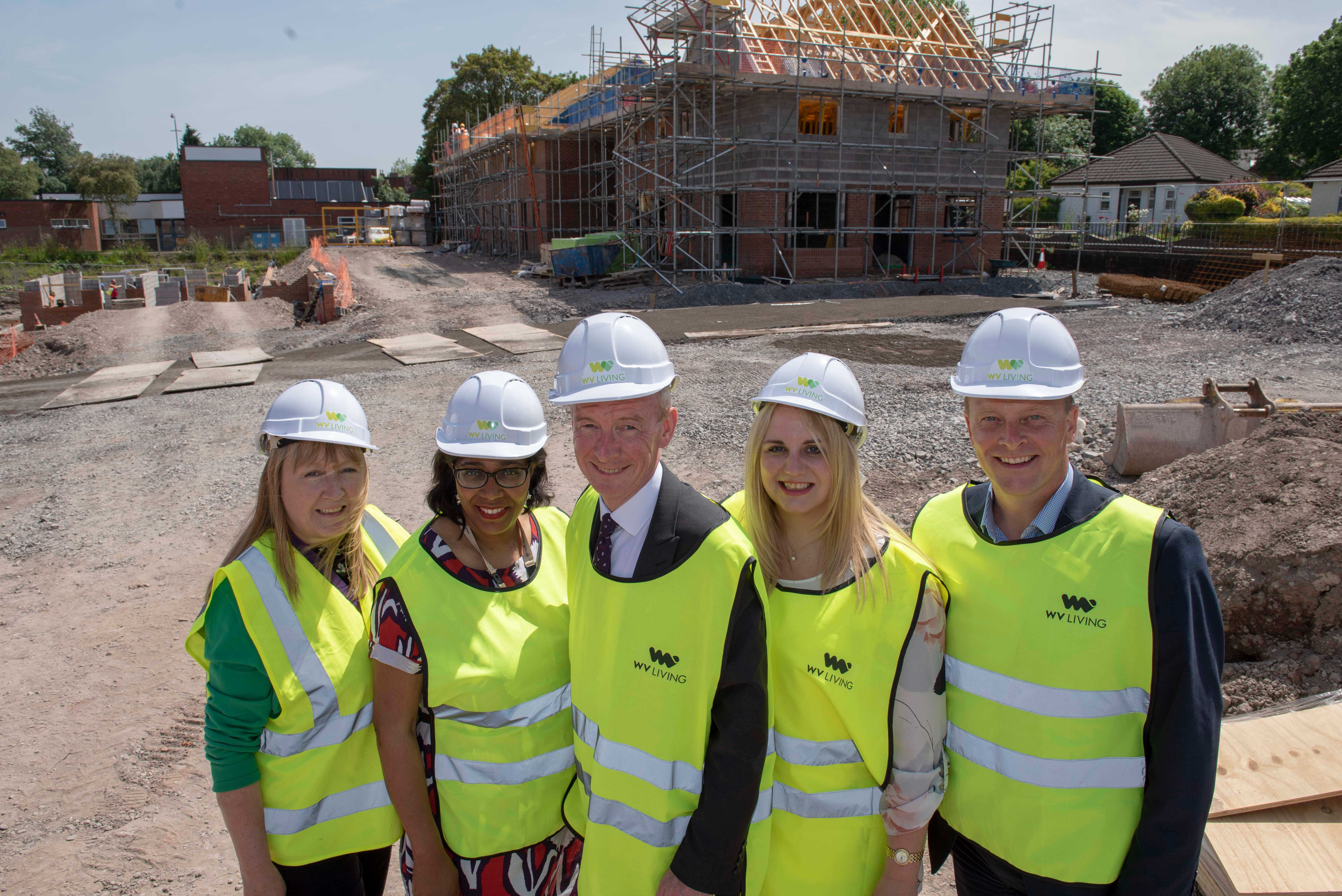 Last month (Friday 28 June) we welcomed some very special guests to Peascroft, Prouds Lane.
Pat McFadden, MP for Wolverhampton South East and local ward councillor Olivia Birch, were shown around 'Peascroft', Prouds Lane. The development site will see 40 new homes in the community. The location is fondly remembered by locals as the site of former Bilston Leisure Centre, which has moved to a new site in Bilston and renamed 'The Bert Williams Leisure Centre' after the legendary Wolves and England footballer Bert Williams.
The new homes at Peascroft contribute to the regeneration and revival of the centre of Bilston. They're just a short walk from shops including the famous indoor and outdoor market, and superb transport links to Wolverhampton city centre and Birmingham.
The guests were met by Kate Martin Director of City Assets & Housing - City of Wolverhampton Council and Vice Chair at WV Living, Board Member Darren Baggs and also project manager Lesley Eagle.
MP Pat McFadden and Bilston North ward councillor Olivia Birch, around our development site 'Peascroft' on Prouds Lane, Bilston.