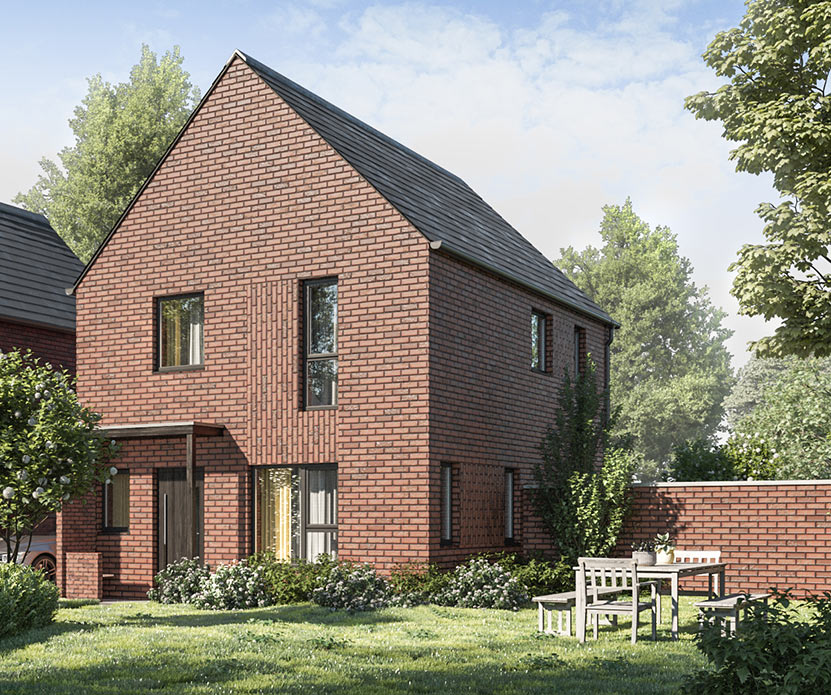 WV Living has appointed a contractor to develop homes on its next three sites in the City of Wolverhampton.
J. Harper & Sons has been selected to build 13 homes at 'Leasowes Farm', formerly Merry Hill House, 17 at 'The Glade', formerly Warstones Resource Centre and 19 at 'Vicarage View', formerly Woden Community Resource Centre.
Work has started on Leasowes Farm, Langley Road, and contractors are due to be on site at The Glades and Vicarage View by the end of the year, with all work completed by the end of 2020.
The development sites will include two, three and four-bedroom houses - and for the first time - one-bedroom bungalows.
Councillor Peter Bilson, City of Wolverhampton Council Deputy Leader and Cabinet Member for City Assets and Housing, said: "WV Living is becoming a recognised name and one that is synonymous with high quality and beautifully designed houses in the city. This appointment is another positive move so that we can continue to deliver much needed housing for the residents of Wolverhampton.
"We're extremely pleased to have J. Harpers & Sons on board and know they will produce homes to a standard befitting of our exciting new developments."
Antony Rees, Group Managing Director of J Harper & Sons, added: "We are delighted to have been appointed to carry out the contractual works on these three sites.
"We are looking forward to working closely with the team at WV Living to produce high-quality developments and enhance the local area."
A total of 49 properties are outlined across the three sites, consisting of six one-bedroom semi-detached bungalows, nine two-bedroom semi-detached houses, 21 three-bedroom semi-detached houses, nine three-bedroom detached houses and four four-bedroom detached houses.
Five affordable homes and five shared-ownership properties are also part of the plans.
WV Living are midway through a programme to build 1,000 homes over five years, constructing new homes to help meet the high demand in the city.
Full information on the homes, the development sites and how to register an interest in viewing or buying, is available here.