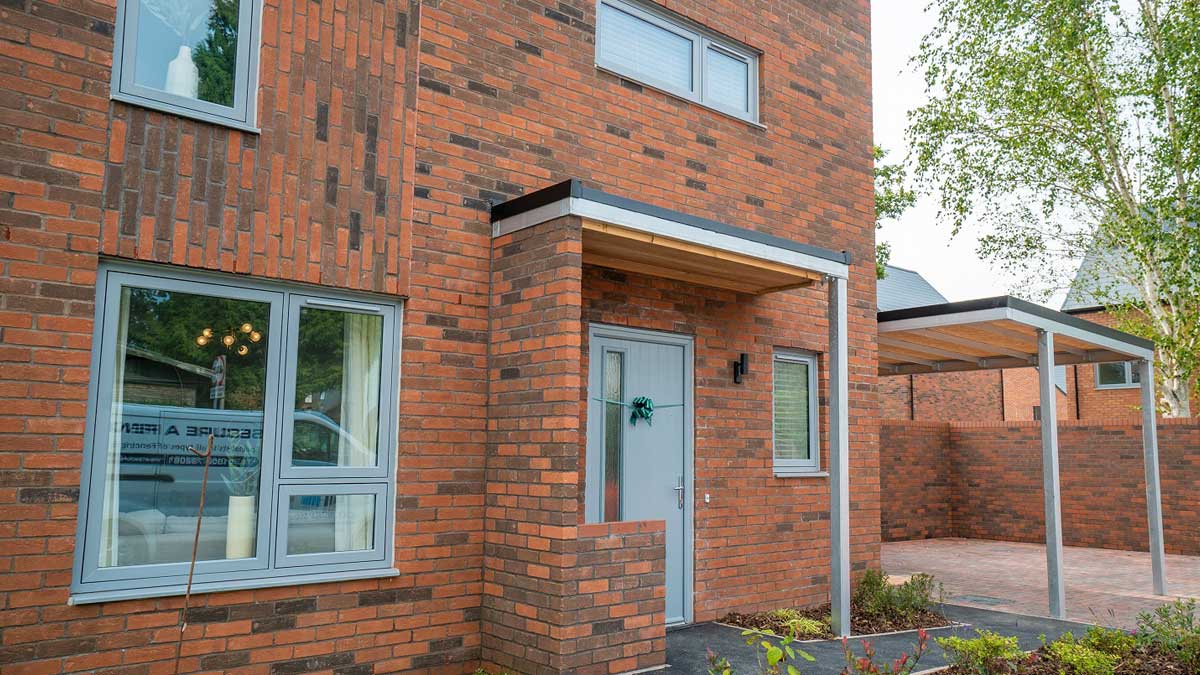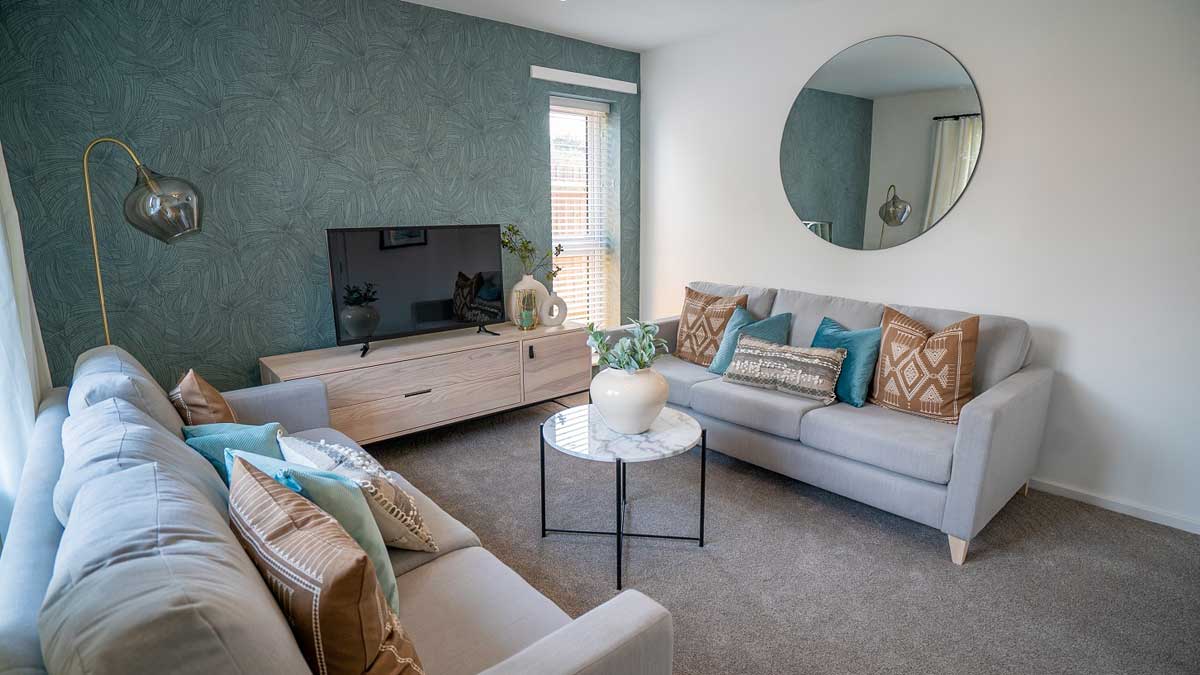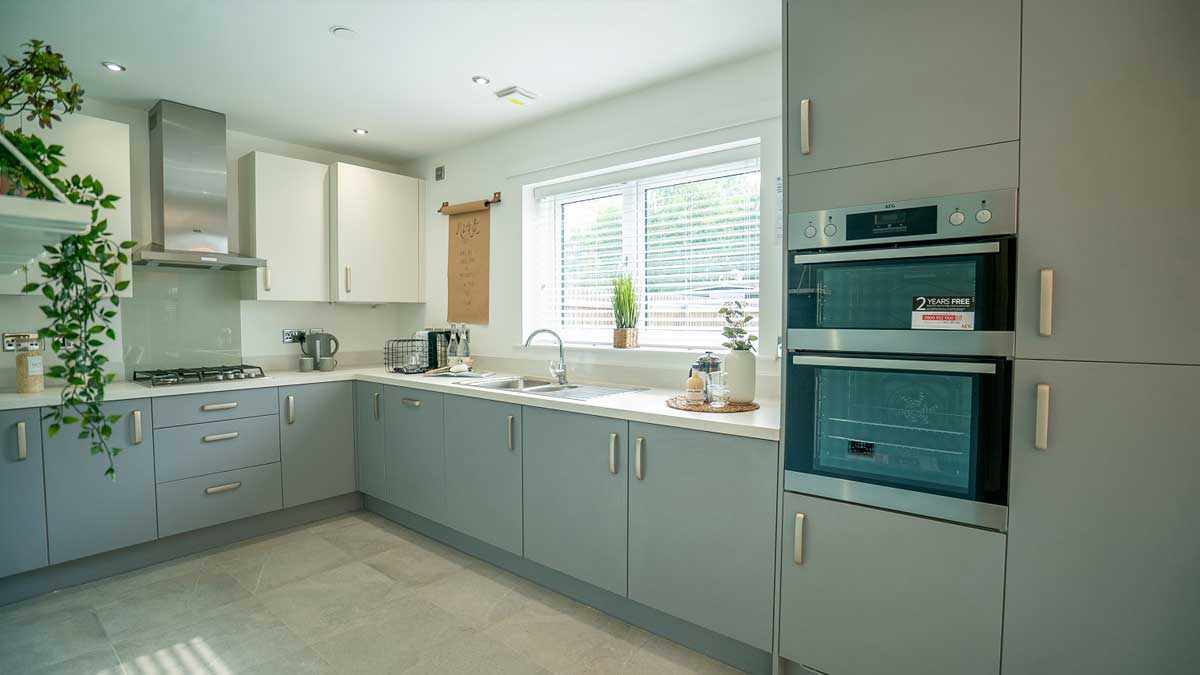 City of Wolverhampton Council's wholly owned housing development company, WV Living, has opened its newest show home at Leasowes Farm, former site of Merry Hill House. The homes are being built by contractor J. Harper & Sons and will see 13 properties built for market sale and rent.
Work started on-site last Autumn and is expected to be completed early next year.
The development is being built alongside 'The Glade', formerly Warstones Resource Centre and 'Vicarage View', formerly Woden Community Resource Centre.
A total of 49 properties are being built across the three sites, consisting of six one-bedroom semi-detached bungalows, nine two-bedroom semi-detached houses, 21 three-bedroom semi-detached houses, nine three-bedroom detached houses and four four-bedroom detached houses.
Five affordable homes and five shared-ownership properties are also part of the plans.
The five types of houses – The Beech, The Oak, The Elm, The Willow, and The Maple – have been named after trees as a nod to Warstones Resource Centre, which was formally a glade.
Mark Taylor, Director and Chair of Company Board said: "This is a great milestone for WV Living, Leasowes Farm is a top-quality development with beautifully designed homes which are energy efficient, close to public transport, schools, healthcare and green spaces.
"The show home shows the flexible and liveable layouts of our homes, ideal for couples and families who will be spending more time at home, whether for working or relaxing and is testament to the standards set by the company."
Councillor Jacqueline Sweetman, City of Wolverhampton Council Cabinet Member for City Assets and Housing said: "WV Living is continuing to deliver much needed housing for city residents by supporting the overall house building programme in the City of Wolverhampton.
"These new communities are carefully planned, well designed and include the appropriate infrastructure to support people to live and work in our city, I'm delighted that WV Living are continuing to build homes people will love living in."
Work on WV Living homes is also underway at 'The Marches' on Lakefield Road and will see 266 homes being built. There will be a mixture of 210 two-storey two-bedroom houses, two and three-storey three-bedroom and four-bedroom houses, and 56 two-bedroom apartments built for Shared Ownership and rent.
A quarter of the homes developed will be affordable housing for rent and shared ownership.
The show home at Leasowes Farm is open by appointment only. To make an appointment, customers are asked to call 01902 973907.
Full information on the homes, the development sites and how to register an interest in viewing or buying, is available on the WV Living website.