We've been seeing quite a bit of activity over at The Marches, Lakefield Road in the last few weeks. As well as more homes being handed to purchasers, we've also had quite a few visitors to the two show homes.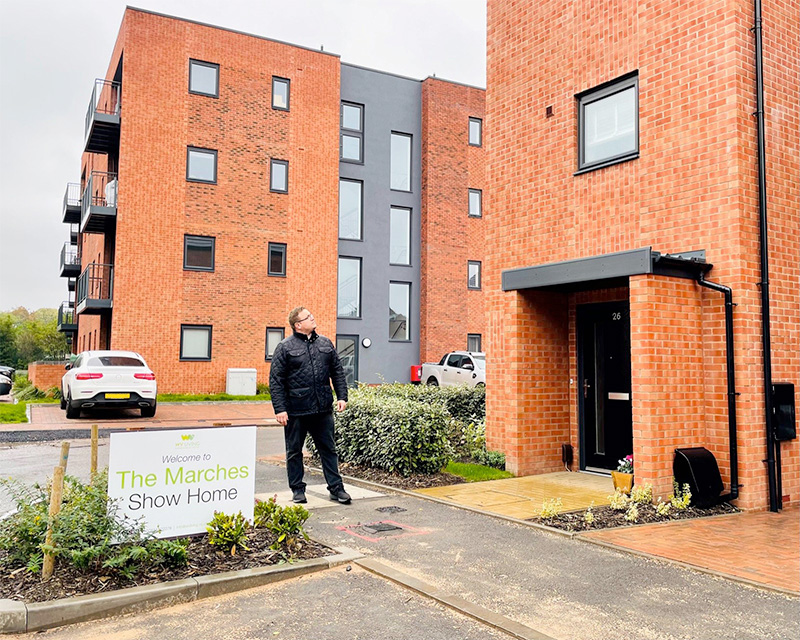 Councillor Andrew Randle, outside the show homes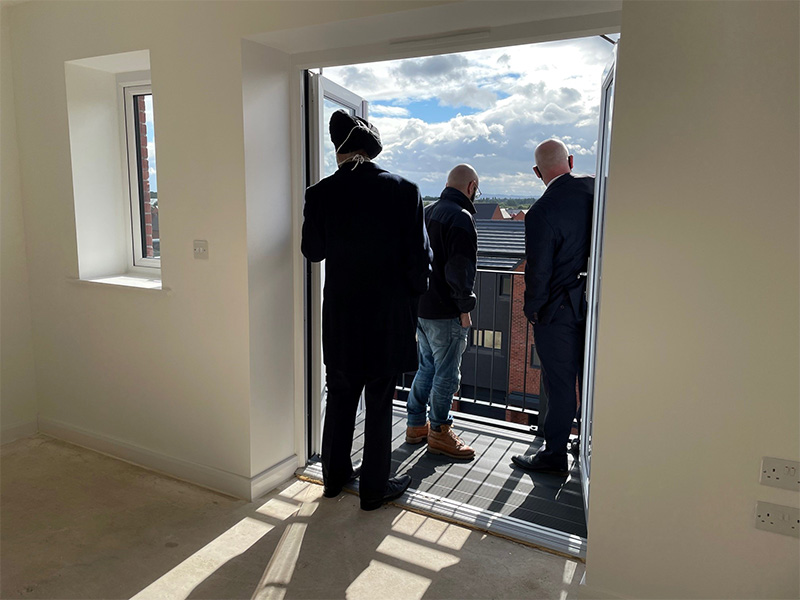 Councillors Greg Brackenridge and Councillor Bhupinder Gakhal take in the view alongside project manager Amin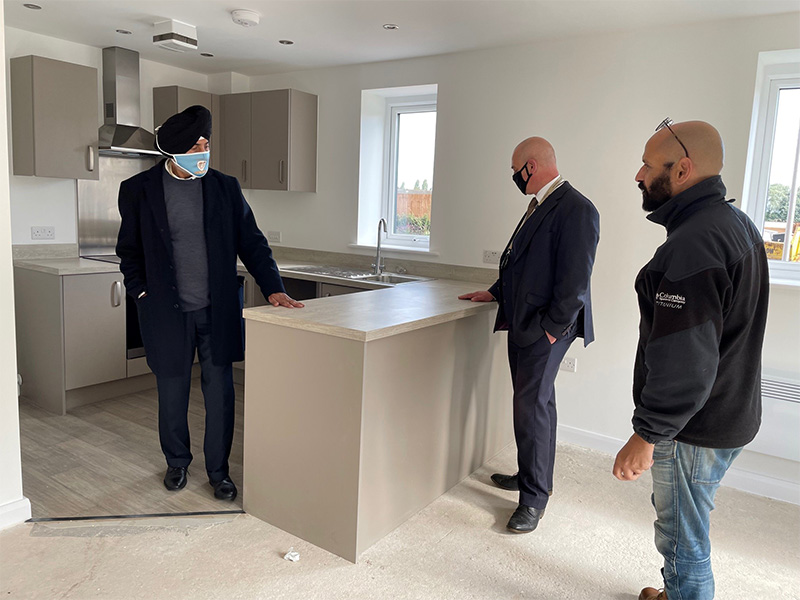 Councillors Greg Brackenridge and Councillor Bhupinder Gakhal take a look around the apartment with project manager Amin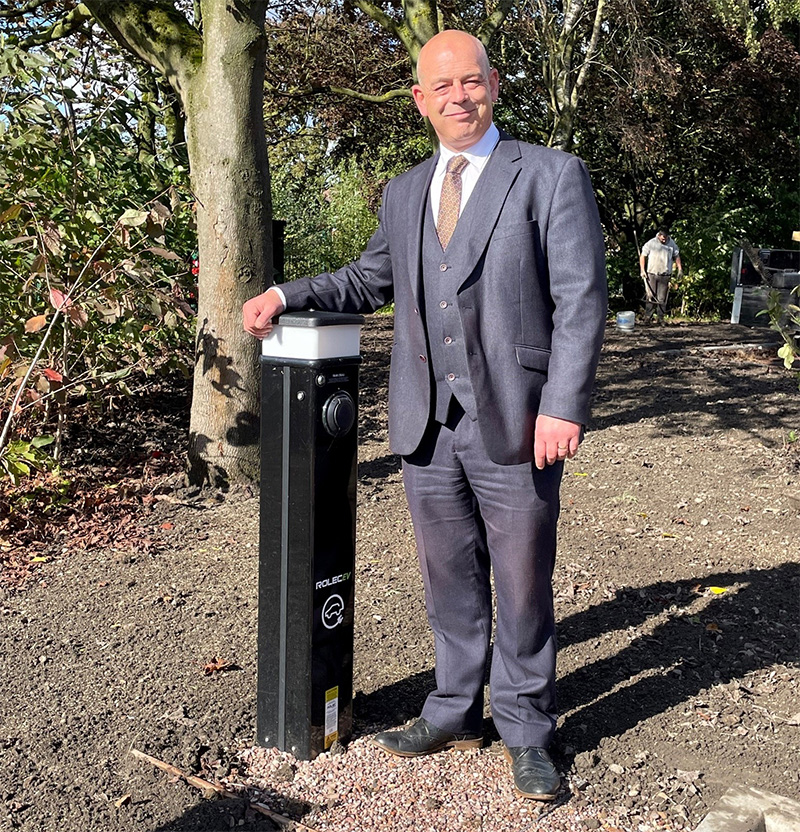 Councillor Greg Brackenridge next to one of the electric vehicle charging point for the apartments
In the last two weeks we've been very lucky to have been able to welcome all three of the local ward councillors – Councillor Greg Brackenridge, Councillor Bhupinder Gakhal and Councillor Andrew Randle to the development.
The councillors had a tour around the show homes and were given an early peek at some apartments which are still being fitted out by trades. They were impressed to see that all our homes with driveways come equipped with an electric charging point per property that is able to charge more than one vehicle. Houses without on-plot parking and our apartments, have access to remote charging points for residents to use.
Visits to the show homes are available by appointment, or you can take a 3D virtual tour and explore the fully furnished 'Langley', a four bedroomed townhouse and the 'Hayes', a three bedroomed townhouse. Built over three floors, both show homes have been beautifully designed showcasing stylish interiors.
If you would like to visit the show home, please call us on 07834 622276 to arrange a time convenient for you.
For more details on this development please visit - Developments - The Marches